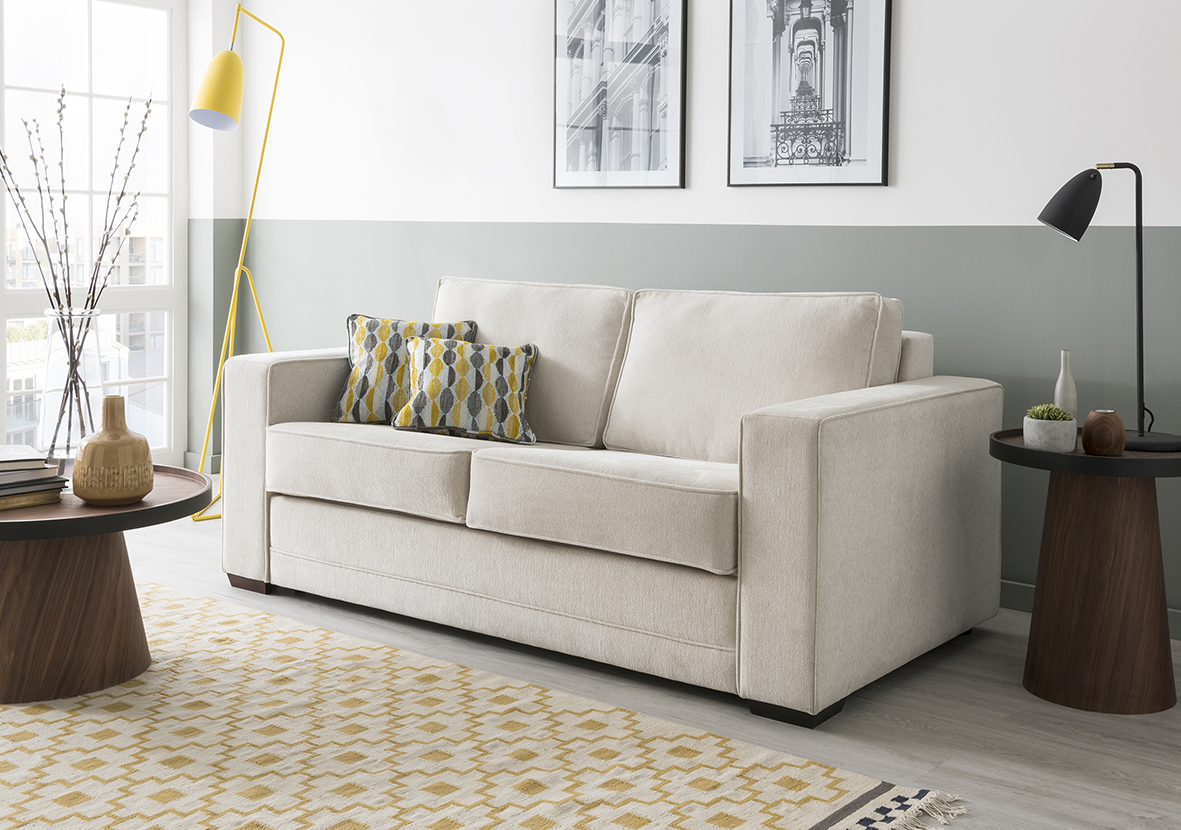 About the Karlsberg Sofa Bed collection
Probably the best sofa bed in the world…
Hand crafted and built to last in the UK, the Karlsberg sofa bed has a very clever 2 fold action that transforms the sofa into a bed in around 6 seconds, this combined with an extremely high quality mattress gives the Karlsberg bed unrivalled comfort. In our opinion it is the best sofa bed on the market today.
Available in 3 sizes; 2 seater, 3 seater or Cuddler Chair.
The is also an option to upgrade the mattress to Latex on Pocket Springs for an extra £140.
Please call
01905 612 244
or visit our showroom for further friendly help and advice.
2 seater sofa bed
W180cm x H63cm x D101cm
120cm

£1,629

£2,129

3 seater sofa bed
W200cm x H63cm x D101cm
140cm

£1,729

£2,229

Cuddler Chair bed
Wcm x Hcm x Dcm
80cm

£1,399

£1,899

Matching storage footstool
W66cm x H39cm x D59cm

£399

£499